People who make Community.
Community Hostel Quito wants to provide you with a unique, fun, and safe experience in Quito. At the same time we want to contribute to the local community, to which we donate 10% of the cost of each guest's stay. Our common goal is not only to have fun but to become a part of, and give back to, the Ecuadorian community. We believe that we can help improve some of the social problems in Ecuador through a unique uniting of business, education and social service.

Marco, El Party
After traveling to over 23 countries and staying at hostels all over the world, Marco decided that he could do it better and came to Quito to open his own! He loves showing people the hidden cultural and culinary gems that Ecuador has to offer, finding those hole-in-the-wall places that offer great food at a great price, as well as those unique places that allow you to see a different part of Quito that you wouldn't otherwise see! And as Ecuadorians say he loves to 'farrear' ('to party' in Ecuadorian slang).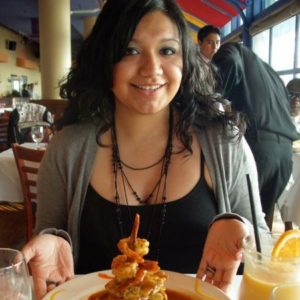 Karla
The Host of Hosts
Karla was born and raised in Norwalk, CT and has recently graduated from Willamette University in Oregon. Instead of using her degree back home she decided to take a break from the U.S. and come to Ecuador; a country that is like a second home to her. Karla plans on spending a year (maybe even more) in Ecuador working at the hostel. She enjoys reading, music, and cooking! She is always looking forward to showing off the beauty of Ecuador to all of the guests that come through the hostel!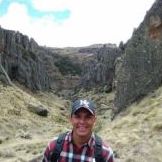 Edu
Mr. Welcoming
Edu was born and raised in Guayaquil, the city of the bolon and encebollado! His passion for traveling and hospitality drove hime to study tourism for some years, after that he went to chase his dreams around Peru, Bolivia, and Brazil where he learned all about tourism, people and life. Always trying to learn new languages and sharing his great philosophy 'Share love with people.' He will never say no to a new adventure or a party! HE will make you shake your body!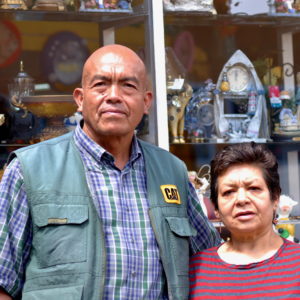 The Fiallo's ``el Patron y la Patrona``
Although you might not see them often at the hostel, they are the people that own the house and also Marco's parents. Both Alicia and Marco own two other businesses that are in the same house as the hostel and speak pretty good english. So, If you need any good advice on places to go in Quito and we can't answer them please do not hesitate to ask them, they love helping.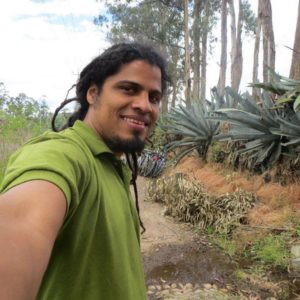 Ovi, Mr. Know it all
Tour Guide
Ovi is an Ecuadorian from a small place called Ventanas, located in between the seashore and the mountains of Ecuador. He has been moving a lot from there to bigger places like Guayaquil and other smaller places like Patate, and Baños where he started working in tourism translating for mission trips and working at a tour operator as an office manager. His love for tourism took him to lead adventure tours around Ecuador with University students from Canada, United States and the UK. He would lead excursions in the Galapagos, Costa Rica, and Peru (Machu Pichu).
After finishing some years of adventure and travel Ovi decided to base himself in Baños de Agua Santa where he meets with Marco and decides to join the Community Hostel Team in August of 2013. At Community Ovi is always ready to help our guests with tips on traveling and booking tours all around Ecuador! So come take our Free Walking Tour with Ovi, and get to see the Real Quito!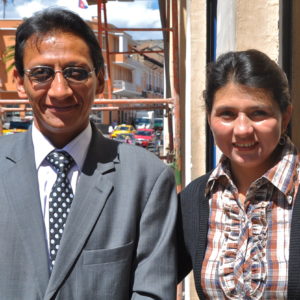 Omar, el super chofer! y Sonia su Super Mujer!
The best driver ever
Omar came to work with us at the beginning of this venture, We got in touch with him because his wife (Sonia) is the person that helps us with the laundry for the hostel. He was unemployed during that time and began to work with us and has a keen understanding of what the meaning of customer service means for the hostel! He is the first person you will meet at the airport and he will always do things with a big smile on his face! He can also go with you to explore Ecuador and make sure
that your time outside the hostel is as good as your time inside the hostel!